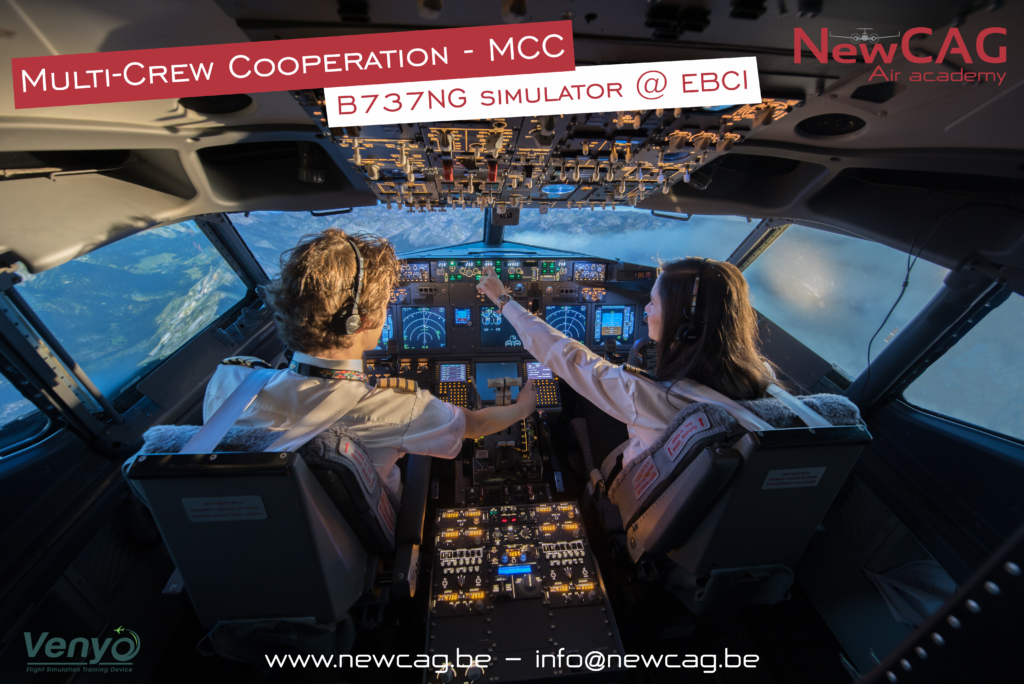 Be part of our brand new Multi-Crew Cooperation and Jet Orientation Course training (MCC-JOC)!
This course will be given on the B737NG simulator (EASA FTD Level 2) of Venyo in their facilities at the Aéropole of Brussels South Charleroi Airport (EBCI).The first session will take place on the 9th of November.
Launch price for the first 4 registrations: 3950€ VAT Incl.
Info & registration : info@newcag.be